RHMS Postcards
by Peter J. Goble
[Artistics Military Series]
RHMS Postcard
In tribute to the first and most celebrated of all military schools, the one whose many registers and records were destroyed in the London Blitz of 1940, artist Peter Goble has created this captivating and charming postcard of the Royal Hibernian Military School that existed from 1765 until 1924 when the Republic of Ireland came into existence.
Shown at right
click to enlarge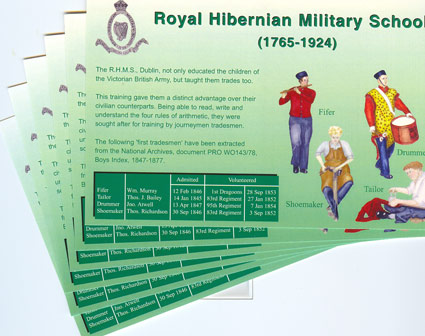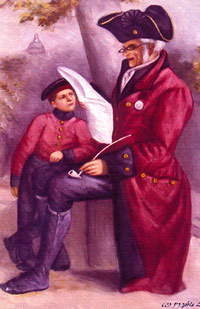 Soldiers Two (left) depicts a bespectacled Chelsea pensioner from the Chelsea Royal Hospital and a boy from the Royal Military Asylum next door.
DYRMS OBA Centenary (right)
This postcard combining Philip Morris's 1880 Sons of the Brave painting with an artist's image of boys of the RMA that appeared a 19th century issue of the London Sketch. Artist Peter Goble created this postcard to celebrate the centenary of the Duke of York's Old Boys Association.
Click to enlarge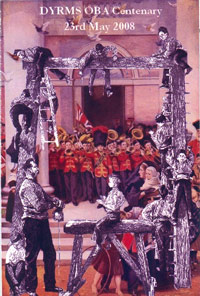 Format: Postcards 6" x 4"
Price £10.50 ($17.50 US) each package of six PCs in any combination requested. The price includes handling and airmail postage.
Buy this item now - $17.50 US