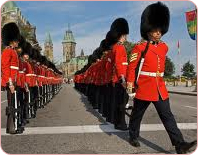 This site was archived on Art Cockerill's 85th birthday in March 2014. Its content has not been updated.
Art died on June 27, 2016, "calmly, peacefully, and with the same grace he lived his life,"
wrote daughter Kate Cockerill. Current plans are to maintain this site until March 2024 or beyond,
at least in its archived form. Additions may be made when Art's voluminous files are reviewed.
Questions about the mechanics of the site should be sent to rg@richardgilbert.ca.
Late in 2019, Kate Cockerill agreed to two additions to Art's archived site: books by W.J. (Bill) Rogers,
Art's contemporary at the Duke of York's Royal Military School. A note from Bill Rogers and links
to his two books -- When the Bugle Calls and Dukies of Yesteryear -- can be found here. If a PDF
reader is needed; install one without charge from https://acrobat.adobe.com/ca/en/acrobat/pdf-reader.html.


Welcome



This is the site of choice for histories of the Duke of York's and Hibernian military schools, opposing views on 19th Century Army education, dedicated military history, and journalism of interest.

Researchers seeking military genealogy and political-social settings of a military perspective, education, training and music will find here a wealth of material extracted from records by a military history research group: a genealogist, military historian, researchers, and correspondents who contribute knowledge in various fields. These include army training, military education, military aspects of the socio-economic conditions of 19th and 20th Century Great Britain.
---
This site operates in unison with the http://www.rma-searcher.co.uk site. Correspondence from those who research family history via military genealogical records is an important source of data and facts used in gathering these records of military history, army education, and military schools. Letters and messages considered of interest may appear in the selected correspondence of this site.
---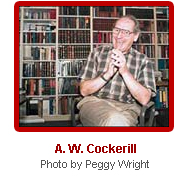 Born in England and educated at the Duke of York's Royal Military School, A. W. Cockerill was commissioned in the Corps of Royal Engineers and saw service in the Middle East.
He emigrated to Canada in 1957 since when he has combined an active career in engineering with journalism and writing. Trained in power engineering, he worked in hydro-equipment and systems design and managed a number of power generating systems before becoming a consultant to the Canadian nuclear industry. For ten years, he was a member of the National Technical Committee on Nuclear Quality Assurance.
In the 1970s, traveling and working in the Middle East, Africa and Central America, he wrote for various international journals on political-socio-economic themes and head of state interviews. He now specializes in military historical research, military education and military schools that are the focus of this site.