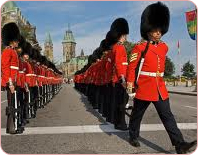 ARMY SCHOOLMISTRESSES IN THE 19TH CENTURY
by Howard R. Clarke
The first schoolmistresses who were publicly funded to teach soldiers' daughters were those employed at the Hibernian School and the Royal Military Asylum, but the origins of Army Schoolmistresses must be traced back to the system of regimental schools. Although a number of Commanding Officers had established schools supported from regimental funds, and had received encouragement from the Duke of York following the policy of enlisting boy soldiers in 1796, it was not until 1812 that the order was given that all battalions and corps should establish regimental schools under the direction of sergeant school masters. The various circulars and orders made it clear that the aim was both to educate young soldiers and attested boys and also soldiers' children -- so that their fathers would know that the state was concerned about their welfare. Hence from 1812 the regimental schools were open to both the sons and daughters of soldiers and each were taught to read and write and given some basic arithmetic by the sergeant schoolmasters.                           
Commanding Officers were also encouraged to employ the "best qualified and best behaved women of each Regiment" to instruct the girls in "Plain Work and Knitting". This was the regime which continued until 1840 and King's Regulations continued to encourage Commanding Officers to employ soldiers' wives of good character to instruct the girls in useful domestic skills.
In 1840 there were about 10,000 girls accompanying battalions and corps or at their depots (this number does not include the Artillery or the Sappers) and a return compiled by the War Office for the year to 1st January 1837 recorded that on average there were 46 boys, 47 girls and 14 adults at each of the schools of the cavalry regiments and an average 47 boys, 41 girls and 44 adults at the regimental schools of the infantry. In 1840 at the suggestion of Lt. Colonel Somerset, the CO of the Cape Mounted Rifles, the War Office agreed to the appointment of a paid schoolmistress to each infantry battalion and cavalry regiment and at each infantry depot. Following Parliamentary approval this was affected in a Royal Warrant issued on 29 October 1840 and this specified that the Schoolmistress should be qualified "to instruct the Female Children of Our Soldiers as well as in reading, writing and the rudiments of arithmetic, as in needlework and other parts of housewifery, and to train them in habits of diligence, honesty and piety." A Circular in November 1840 advised COs to give "careful attention to the morals and habits of the incumbents and that there were likely to be qualified persons amongst the wives of NCOs.
It was left to COs to select suitable persons and make the appointments and it will be necessary to consult the Muster Rolls of the units on the Army List to establish how many Army Schoolmistresses were appointed in the 1840s and 1850s.
In 1850 a Royal Warrant established Infant Schools "of which the Schoolmistress shall have the sole charge" and which both sexes were instructed in reading and writing, until they were sufficiently advanced to receive instruction from the trained Army Schoolmaster in the children's school. The army schools were therefore co-educational with the exception of the Royal Artillery Schools at Woolwich (and subsequently at the garrison schools at Chatham and Gibraltar), which had separate boys' and girls' schools. The Warrant also established Industrial Schools under the schoolmistress to teach the girls knitting, needlework and household occupations. This was not a separate establishment but merely the name given to the afternoon activities at the children's schools. (Boys could also attend the industrial school.)
From 1858 female candidates for appointment who did not possess qualified teacher status were sent at public expense to one of a designated list of teacher training establishments in Great Britain or Ireland. They had to be between 18 and 33 years of age and have a certificate of moral character from a clergyman of their religious denomination. There was an expectation that an Army Schoolmistress would be qualified to teach reading, writing and arithmetic, geography and religious studies and be a good a good needlewoman, competent in dress making and knitting. She was also expected to possess a taste and ear for music, especially singing. All for around £20 per annum!
It was hardly surprising that Army Inspector Lefroy in his 1859 Inspection reported that it was difficult to obtain a supply of trained schoolmistresses for regiments. There were plenty of wives and daughters of NCOs who applied for training, but although having the requisite personal qualities they had a poor education. If the Schoolmistresses were married they moved with their husbands and not to where there were vacancies and if unmarried "their employment is restricted by considerations of prudence." Successive reports dwelt on the difficulties of accommodating single women teachers in barracks.
In 1863 regulations improved the pay and system of appointing Schoolmistresses and pupil teachers (monitresses) could be appointed and a new class of Assistant Schoolmistress was established, with selection from NCOs wives to assist on the same pay and conditions as pupil teachers. In 1865 there were 443 female teachers including 209 trained Army School mistresses and the Council of Military Education reported that these well qualified and committed to their work.
The 1872-3 Inspector's Report listed 238 trained and qualified schoolmistresses in charge of the infant and industrial schools, 55 acting schoolmistresses (who had passed the army's  entrance examination), 66 pupil teachers and 336 monitresses).
It was difficult to recruit sufficient trained teachers as army schoolmistresses, partly because the pay was not sufficiently attractive and promotion prospects were better in civilian schools. They were required to serve away from home for frequent long periods of Foreign Service in India and the colonies. Mothers were also concerned for their daughter's morals if she wished to join a regiment as a schoolmistress.
By 1914 candidates for the position of army schoolmistress had to be between 20-22 years of age, satisfy appropriate physical and educational standards and under a course of twelve months training at Aldershot. They were not permitted to marry a soldier below the rank of sergeant and became liable for retirement on marriage but this was not always enforced. Although schoolmistresses were administered with the Corp of Army Schoolmasters, they had an independent existence as far as pay and conditions of service were concerned. They were neither civilians nor military and suffered the disabilities of both. They were governed by War Office Regulations and could be directed to serve at any army school at home or abroad, but were not a recognised army unit and had no uniform and their pay was not raised in line with army pay and in 1919 they were paid about the same as a Lance Corporal.
The Royal Warrant establishing the Army Educational Corps in June 1920 stated that "Army Schoolmistresses shall bear the same relationship to our Army Educational Corps as they bore to our Corps of Army Schoolmasters." Their rates of pay and conditions of service were to be laid down in Warrants and issued in Army Orders.

The 1920 Warrant for the pay and conditions of Army Schoolmistresses paid them less than civilian teachers which was a course of grievance among the 289 serving mistresses and adversely affected recruitment.
They were designated as Queens Army Schoolmistresses (QAS) from 1927, but none were recruited during the Second World War and the numbers had halved to 154 in March 1946. The Army Children Schools in the UK were handed over to the LEAs in 1946 and thereafter male and female qualified teachers were invited to apply for three year secondments from LEAs to serve as civilians in Army Children's schools overseas. In consequence the number of serving QAS declined to 30 in 1957 and by 1970 only one remained.
Little is known of the life of Miss Dorothy Mabel Bottle (c1886-1973), the author a memoir under the title Reminiscences of a Queen's Army Schoolmistress, beyond her experience as an Army schoolteacher. It is known from John Bottle, Dorothy Bottle nephew, that his aunt was born in Yorkshire and retired there after a full life of teaching from 1904 until 1935. She taught in military schools in Ireland, Jamaica, Egypt, garrisons of Home Command and travelled extensively in the Middle East.
She was a keen observer and articulate reporter of army life and the communities in which she spent her teaching career in home service and foreign stations. She maintains a lively awareness of the world in which she lived and worked. She is a non-judgmental reporter of the politics of her day whether mixing with supporters of Sinn Fein during her time in Ireland at the turn of the 20th Century, the customs of her native England or discussing the Arab-Jewish conflict. Her narrative makes most interesting reading.
© Howard R. Clarke
December 2010
Education Index